Mold Remediation for Residential and Commercial - SERVPRO of Laguna Hills/Laguna Niguel
1/24/2019 (Permalink)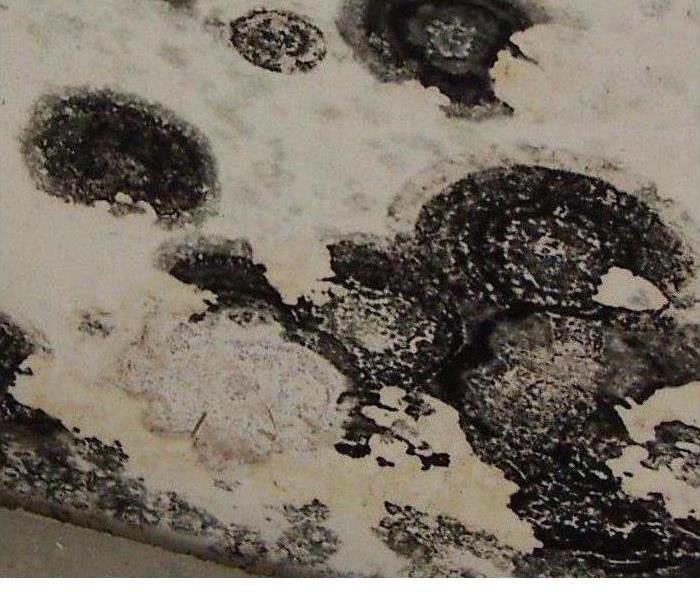 Mold is becoming more and more prevalent in homes and commercial buildings in Orange County, CA. It may be the musty odor you notice under your sink. Or the green black, blue or even pink spots that begin forming on the wall. However you are alerted to the presence of mold proper action is needed. But before you go call your handyman, contractor or neighbor there are a few things you should know.
Fungi and mold occur naturally in our environment. In fact over 100,000 different kinds of fungi have been identified. Fungi produce some very useful results. Yeast is a type of fungi used to bread, baked goods and some alcoholic beverages. The flavor in Blue Cheese is a result of mold. Even life saving Penicillin is a product of mold.
However, when a water intrusion cause by a pipe leak, weather, storm, plumbing failure, pin hole, toilet overflow, leaky dishwasher or washing machine are not taken care of immediately, problems can get worse. The types of building materials that are used in construction today tend to be prime for mold growth to occur. Even high humidity in a home can result in mold growth occurring on some of these materials. This type of mold growth can cause a threat to health. This threat grows when mold amplification occurs which increases the amount of mold spores (seeds) in the air. Mold spores are microscopic and invisible to the human eye. Proper equipment, training, PPE (Personal Protective Equipment), certification and experience is required in order to remediate the mold problem. Most handymen, contractors or neighbors do not have this type of training. The professionals at SERVPRO of Laguna Hills/Laguna Niguel carry all the applicable certifications, equipment and know how to get the job done properly the first time. If you are experiencing mold in your home or have had recent water damage don't hesitate to the Professional's at SERVPRO of Laguna Hills/Laguna Niguel.
Call SERVPRO of Laguna Hills/Laguna Niguel at (949) 472-8090