Laguna Hills Water Damage Restoration: Dealing with Mold Infestation
9/29/2014 (Permalink)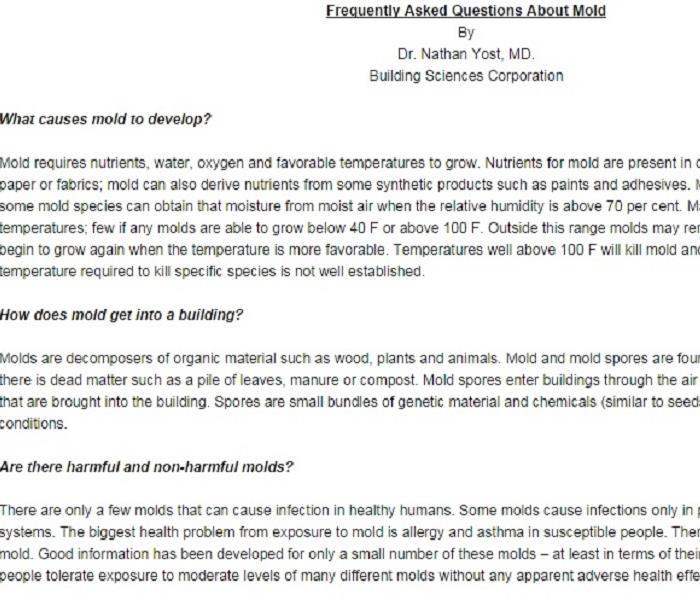 The presence of mold anywhere in your house is an obvious sign of water damage. According to the Environmental Protection Agency (EPA), mold grows on wet or damp areas, which are common after cases of flooding or severe plumbing leaks. What makes mold a serious issue is that it can cause health problems, while the damage they wreak on the affected surfaces can be irreversible.
Such a threat depends on a number of factors, including their volume, your family's tolerance, and the type of molds present. In his article for Realtor.org, Dr. Nathan Yost further explains the health risks of mold exposure among people of various ages and physical condition. He specifically provides ideas on when to consider a mold infestation as critical and mold damage restoration in Laguna Hills necessary.
How much mold exposure is harmful?
No one knows the answer to this question for several reasons. Individuals are very different with respect to the amount of mold exposure they can tolerate. Children under the age of one year may be more susceptible to the effects of some molds than older individuals. Measuring or estimating "exposure" levels is very difficult.
The biggest risk lies with your family's tolerance to mold and the kind of mold that's growing within your home. If someone in the family is allergic to mold spores, you can expect to hear coughing and sneezing every so often as molds spread quickly, usually in hidden corners of your home. Meanwhile, certain species—like black mold—release mycotoxin, one of the most dangerous types of toxin in existence. Leaving even a small growth of this kind of mold in your home could mean serious health problems. Yet how you can get rid of mod? Is it even safe to do so by yourself? Dr. Yost has this to say:
The answer depends on how much mold is present and where it is located. If the mold is on furnishings or boxes simply discard the materials. Moldy materials are not considered hazardous waste; they can be sent to a regular landfill.
If you are allergic to molds yourself and don't want to take the risk of removing them or restoring the materials they've damaged, calling experts in mold removal and water damage restoration from Laguna Hills like Servpro should be your next move. These experts not only have sufficient skills and knowledge when it comes to handling molds but are also equipped with the correct tools. Their workmanship can guarantee a mold-free home for you and your family.
(Source: Frequently Asked Questions About Mold, Realtor.org)