SERVPRO During a Storm
11/9/2021 (Permalink)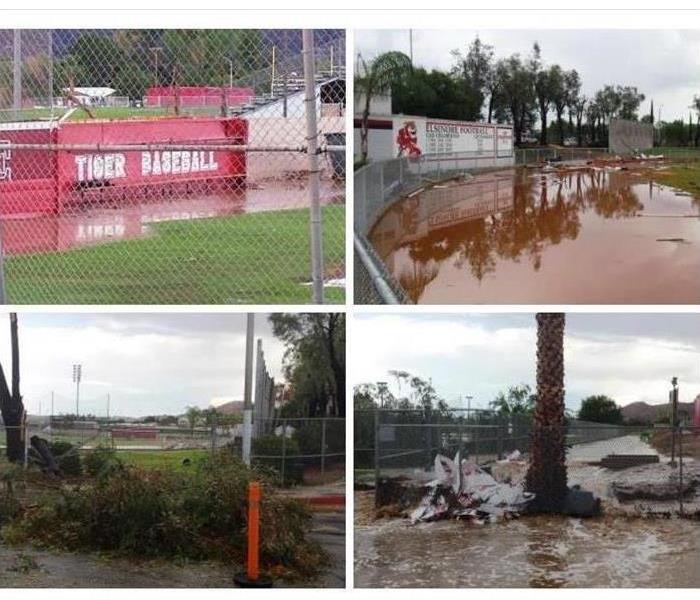 Protect Yourself with Laguna Hills Water Damage Restoration Services
In California how often are we hit with storms? The answer is, not often. So, when it happens most Californians are not prepared for the effects it will have on you or your home. Storms in California such as mudslides, flooding, the high winds and rain which can damage your home if things are flying around, and the occasional thunderstorm with hail. That's just a small number of things that can happen but no matter the size of the storm, if you have been effected, you should seek out resources from professionals to make sure your home is safe and sound from any further damage that may occur after a storm.
When the Inland Empire suffered massive flooding due to heavy rains and strong winds spun off by a Pacific hurricane many homes suffered and the structural integrity of buildings were in trouble.
Structural inspection is necessary
Structural damage is one of the most dangerous risks people have to endure when flooding hits their property. That's why it's imperative to have your home's structure checked by a Laguna Hills water damage restoration professional should you encounter flooding in your home.
It doesn't end there
Unfortunately, structural damage is not the only problem you have to contend with when flooding strikes. When water enters your home, its moisture content is dramatically increased, thereby allowing the growth of potentially dangerous mold.
Don't let water damage problems linger
Water damage sometimes cannot be avoided, so it is important for you to take the necessary steps to ensure it is addressed at once. If you suspect structural damage or mold growth in your home, you might want to contact a professional that restores water and fire damage in Laguna Hills, CA immediately.
Call SERVPRO of Laguna Hills/Laguna Niguel at (949) 472-8090