SERVPRO of Laguna Hills/Laguna Niguel is 2022 IICRC Certified
5/13/2022 (Permalink)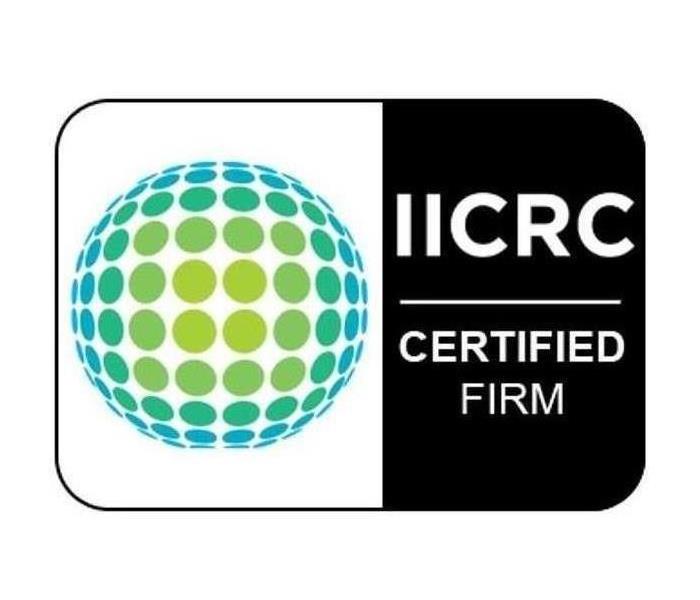 IICRC Stands for - Institute of Inspection Cleaning and Restoration Certification
Water damage can be deceptive, it can happen when you least expect it. At any moment a pipe could burst or a much more subtle problem occurs when water penetrates into structural cavities creating trapped pockets of saturation. In the event that something a bit harder to find happens, the detection of water in these areas can often only be discovered with sophisticated moisture detection meters. Undetected moisture will continue to cause damage and worsen the structural integrity of your business or home and at a minimum, will cause odors. Greater damage can surface when materials delaminate, shrink, split and further deteriorate to where costly repairs are required. Here at SERVPRO we have the tools to detect such hidden horrors.
More than just removing excess water, SERVPRO IICRC -certified restorers have the knowledge and equipment to further dry a home or facility (including substructure materials) completely back to preloss conditions. "Like it never even happened." Through a timely response and the careful monitoring of water damage, mold and other issues can be prevented which is the best case scenario. If water damage has been present for too long without treatment, mold will occur, in the event of mold occurring we here at SERVPRO can also help with that.
All IICRC-certified professionals at SERVPRO of Laguna Hills/Laguna Niguel, CA have the training and experience to identify moisture sources, evaluate mold growth (visible or suspected), contain damage, and remove contamination and dry materials to ensure that mold will not return.
If you have any questions or think your business or home are in need of any water damage restoration, mold removal, or a check up give us a call! As certified professionals we are here and available to help.
Click on this link to our website and Call SERVPRO of Laguna Hills/Laguna Niguel at (949) 472-8090