Water Damage Restoration After a Fire is a Job for Professionals - SERVPRO of Laguna Hills/Laguna Niguel
3/26/2018 (Permalink)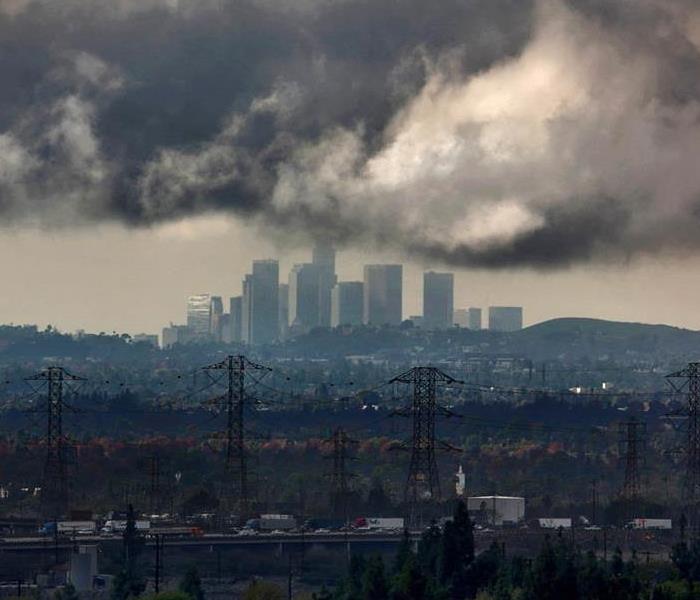 There are many reasons why California is one of the most desirous of all of the states to live in but it does have its drawbacks, too. The Orange County, CA is a unique geography that can result in fast moving and devastating natural disasters like wildfires and flash flooding. In the aftermath of such a catastrophe, it's understandable that a homeowner would want to roll up his or her sleeves and personally take on cleanup duties to save both time and money. Cleanup after such disasters is risky business which is why it is best left to professionals. Attempting to clean up and restore properties on your own can lead to disasters of a very different kind.

Why Fire Cleanup Is Not a DIY

When authorities allow homeowners to return to properties in the aftermath of fire, it's understandable that they would quickly want to begin the process of cleaning up and restoring their home. Unfortunately, in many cases, amateur cleanup and restoration efforts result in additional damage to these homes. Insurance companies will not cover such damage, no matter how inadvertent. What these companies will do however, is supply homeowners with information on how to contact professional fire restorers. Fire damage restoration is a good deal more than airing smoke out of rooms or sweeping up soot. Homeowners in Laguna Hills/Laguna Niguel, CA should take advantage of available professional services.
SERVPRO Fire Damage Restores can:

• Conduct professional assessments to determine what is salvageable
• Correct damage caused by ash and soot residue
• Remove lingering odors
• Clean fabrics and upholstery
• Repair water damage

After a fire is extinguished, water damage also becomes a problem. Pressure from the water used to put the fire out could have weakened a home's structure. Homeowners are often advised to stay out of their properties until it has been deemed safe by professionals. In addition to the risks they run of invalidating insurance policies, there are health risks associated with post-flood cleanup, ranging from exposure to harmful chemicals to electrocution. Damage could also be extensive, affecting everything from carpeting to drywall to glassware. Water damage restoration professionals in Laguna Hills/Laguna Niguel can:
SERVPRO Water Damage Restores can:

• Do property damage assessments and evaluations
• Remove excess water
• Dry out interior walls and electrical damage
• Detect and prevent mold infestations
Hiring a professional like SERVPRO of Laguna Hills/Laguna Niguel right after a fire can save you time and money.
Call SERVPRO of Laguna Hills/Laguna Niguel at (949) 472-8090