Laguna Hills Water Damage Restoration Good for Educational Facilities
10/10/2016 (Permalink)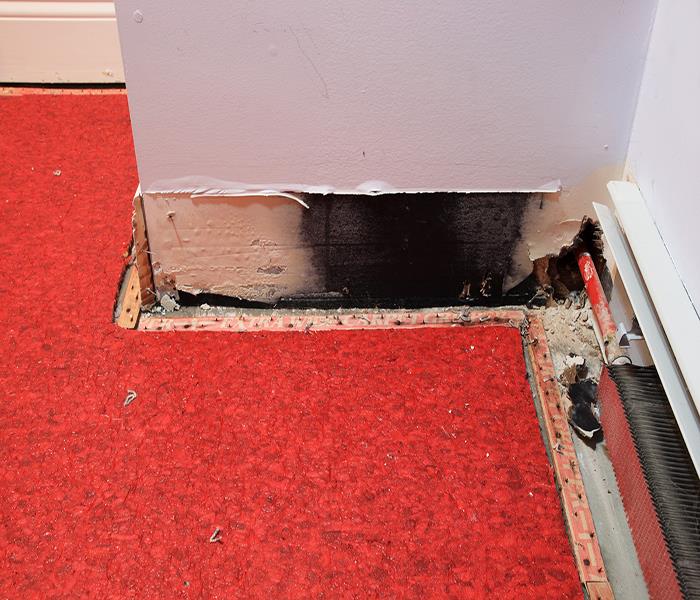 Water damage does not discriminate in targets; even academic facilities are fair game for its ability to do long-term deterioration. This requires effective repairs to ensure that educational services continue with minimal risk to either students or teachers. In an article for Ohio University's The Post, staff writer Megan Henry said water damage affected one of the school's centers.
The academe in California may be familiar with leaks in buildings within their campuses. For example, one of Biola University's dorm buildings had a small crisis back in December, 2013 when its cast iron water pipes went very close to a full burst. The pipes were eventually replaced with ABS piping per building code but the place had to be shut down for them to be installed. When places of learning are badly affected by water inundation, it's time to have it fixed through water damage restoration by Laguna Hills companies like SERVPRO® of Laguna Hills/Laguna Niguel.
Nitty-Gritty
A thorough inspection of the subject location with a preferred restoration crew must give ample clues as to what happened. Henry said a return steam line at the basement of OU's Hudson Hall was damaged and later triggered a small flood. University administration was forced to shut down the building's power supply and reroute a generator to it while the steam line was replaced.
Molded Business?
Water-damaged basements often carry the danger of mold growing, particularly when some water ls left after pumping out the place. Your preferred remediating contractor can use special heating methods to fully dry out the affected area and apply anti-microbial solutions. OU officials are not worried, however, about the potential for molds at Hudson Hall.
Under Fire?
There are situations where the water can prompt a short circuit and result in a fire, such as limited drips touching connections and triggering a spark that starts a fire. Although there was no indication of such materials at Hudson Hall, Henry said that the cable linking the generators and the building were "underwater." A Laguna Hills, CA fire damage remediation team can be called in to assist after the flames have been doused and assess the level of repairs.
Water or fire damage of any kind should never be downplayed for they can affect the safety of facility occupants in the long run. It's never too late to seek help from damage remediation professionals like those from SERVPRO®, so make that call today.
Sources:
Flood damages electrical systems in Hudson Hall, The Post 12 April 2015
Pipes in Sigma dorm ready to burst, The Chimes